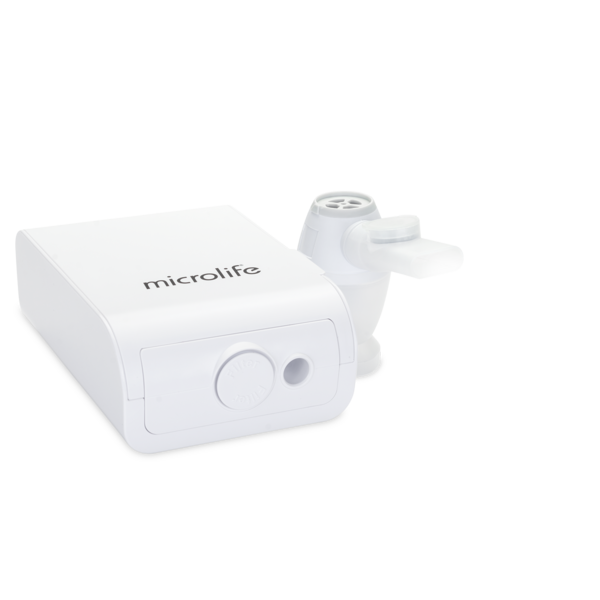 Portable Compressor Nebuliser
Mini
Features
The new Microlife NEB 1000 Mini is the lightest and quietest Microlife compressor nebuliser for the treatment of lower airways respiratory diseases like asthma. The NEB 1000 Mini nebulises any medication effectively, while the breath-enhanced valve system adjusts to the breathing characteristic of the patient.
Fast and efficient
High speed nebuliser with two treatment options
Compact design
Small and lightweight is ideal for usage on the go
Biocompatible
Contains no phthalate nor bisphenol A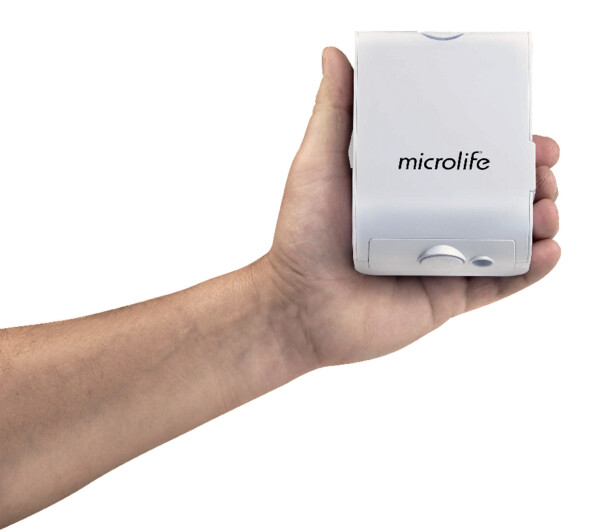 Specifications
Fast and efficient treatment
Small and lightweight
Low noise operation
One button - easy use
Nebulizer holder
Supplied with adult & child facemasks, mouth- and nosepiece, spare filters, AC adapter and carrying bag.
Mod no.: NEB 1000
Size: 98 x 131 x 51.5 mm
Gross weight: approx. 400 g
Nebulization rate: 0.45 ml/min
Particle size: 3.11 µm* (75% < 5 µm) *Cascade
Nebuliser capacity: 16 ml
Operating limits: 30 min. On / 30 min. Off
Support, Software & Manuals
Find information, software and manuals. Contact our customer support if you would like our friendly agents to help you resolve an issue.
find support