Ear thermometer
with "clean me" technology
1 Second measurement

Features
The Microlife IR 150 is a clinically tested infrared ear thermometer designed for measuring body and object temperature.
1 Second
Superfast and accurate measurement of the ear temperature.
Multifunctional
Measurement of body, objects & ambient temperature in only 1 second.

Illuminated display
Large illuminated display with date and time.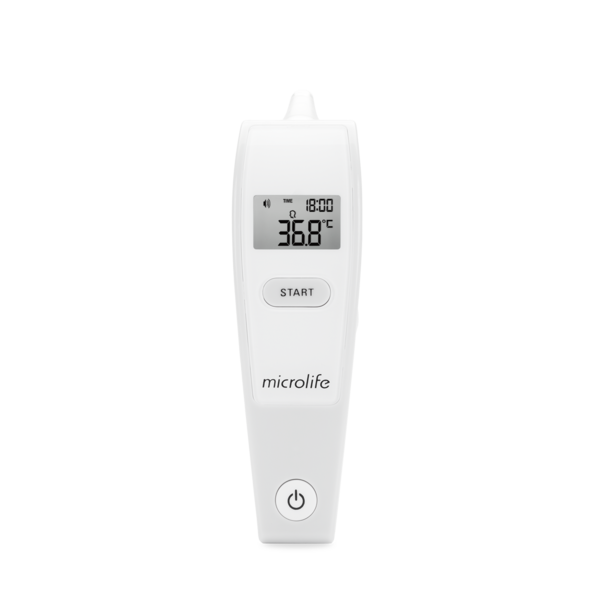 Illuminated probe
A illuminated blue probe helps to find the correct ear position even at night.

Silent Glow™ technology
A red light will show if temperatures exceed 37.4°C.

"Clean me" technology
The clean me technology reminds the user to clean the probe after use.
Specifications
Accurate results in only 1 sec.
Illuminated probe and display for easy measurements
Clinically tested and recommended by doctors
"Clean me" technology
Silent Glow™ technology and fever alarm
30 data memory (stored with date/time)
Sound control (On/Off)
Probe cover free
Optional: Storage case or storage bag
Model no.: IR 150
Size: 139 x 39 x 42 mm
Weight: 54.5g (with battery), 51g (w/o battery)
Measuring range: 0 - 100.0 °C
Measuring accuracy: ±0.2 °C between 32.0 ∼ 42.2 °C
Battery: 1 pc. 3V battery, size CR2032
Support, software & manuals
Find information, software and manuals. Contact our customer support if you would like our friendly agents to help you resolve an issue.
find support