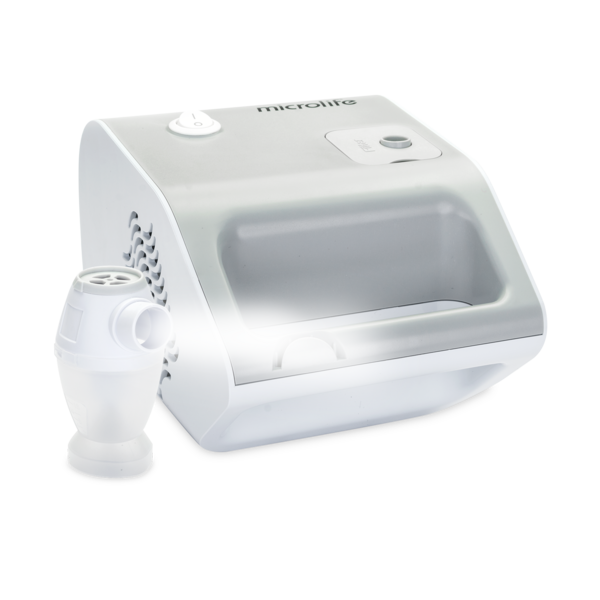 Compressor nebuliser
Fast
Fast

Features
The Microlife NEB 50A Fast is a speedy and reliable air aerosol therapy system equipped with a strong and silent compressor. The innovative Microlife nebuliser, with the breath-enhanced valve system (synchronised with breathing), enables the correct quantity of medication to be administered according to the respiratory characteristics of the patient.

Fast and efficient
High speed nebuliser with two treatment options.

Efficient treatment
For the upper and lower respiratory tract.

Biocompatible
Contains no phthalate nor bisphenol A.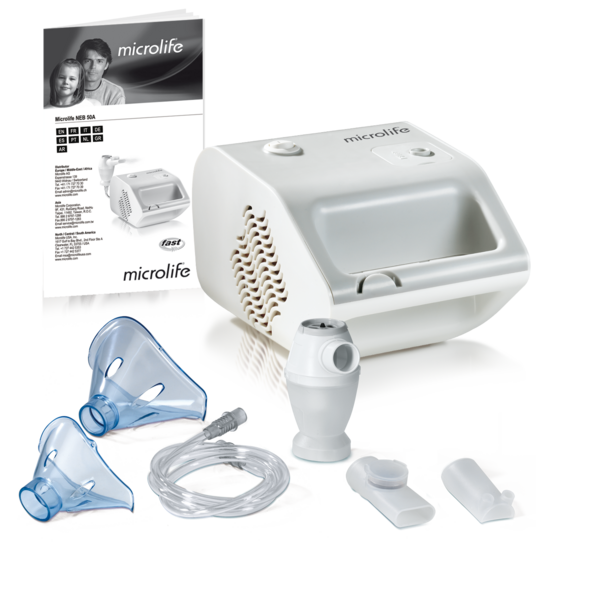 Specifications
Advanced treatment with the breath-enhanced valve system which adjusts to the breathing characteristics
Suitable for intensive use
Fast and efficient
Reliable piston pump
Compact and family design
Nebuliser holder
Supplied with adult & child facemasks, mouth- and nosepiece, spare filters
Equipped with carrying bag - handle for transportation
Mod no.: NEB 50A
Size: 209 x 140 x 124 mm
Weight: 1300 g
Nebulisation rate: 0.50 ml/min
Particle size: 2.86 µm* (75% < 5 µm) *Cascade
Operating cycle: 30min ON / 30 min OFF