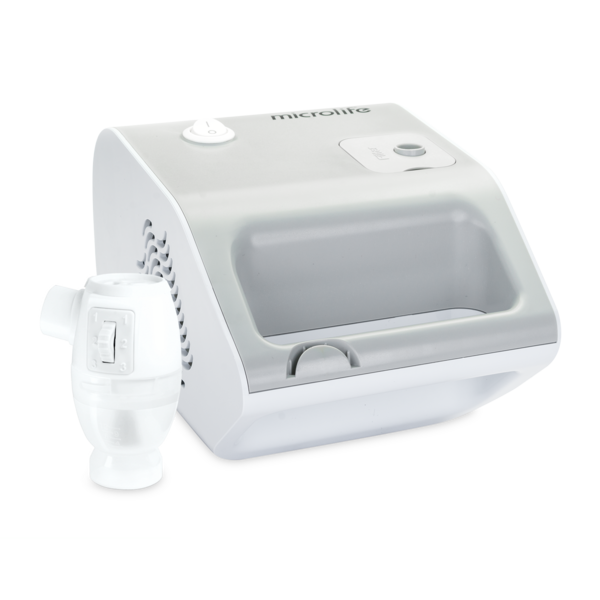 Compressor nebuliser
Advanced
3 different nebulisation rates

Features
The Microlife NEB 50B Advanced is reliable air aerosol therapy system equipped with a fast and strong compressor. The innovative Microlife nebuliser, which offers 3 different nebulisation rates, enables the correct quantity of medication to be administered according to the respiratory characteristics of the patient.

3 Rates
Choose from 3 different nebulisation rates and particle sizes.

Suitable for all common inhalation solutions

Fully equipped
With adult and child face mask, mouth and nosepiece, air hose, 5 replacement air filters and carrying bag.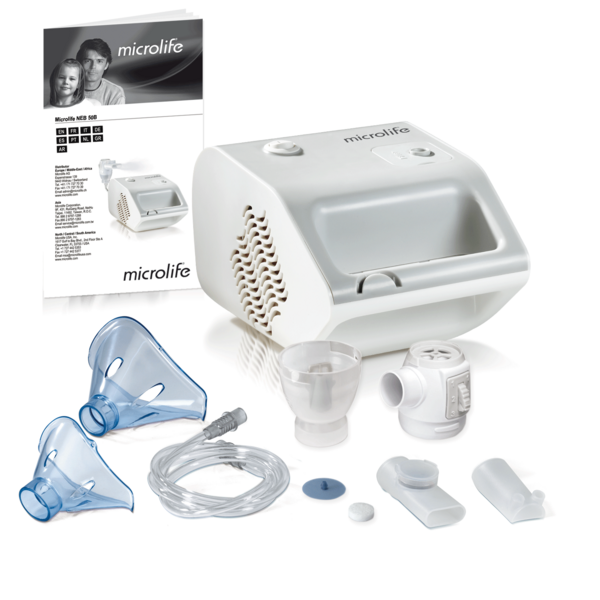 Specifications
3 different nebulisation rates to adapt to the patient's specific pathology
Suitable for inhalation therapy to treat asthma, chronic bronchitis and other respiratory illnesses
Reaches the deepest regions of the lungs
Highly effective inhalation due to valve system
Reliable piston pump
Compact and family design
Nebulizer holder
Supplied with adult & child facemasks, mouth piece and spare filters
Handle for transportation
Mod no.: NEB 50B
Size: 209 x 140 x 124 mm
Gross weight: 1300 g
Nebulisation rate: Rate 1: 0.19 ml/min, Rate 2: 0.38 ml/min, Rate 3: 0.55 ml/min
Operating cycle: 30min ON / 30 min OFF
Support, software & manuals
Find information, software and manuals. Contact our customer support if you would like our friendly agents to help you resolve an issue.
find support