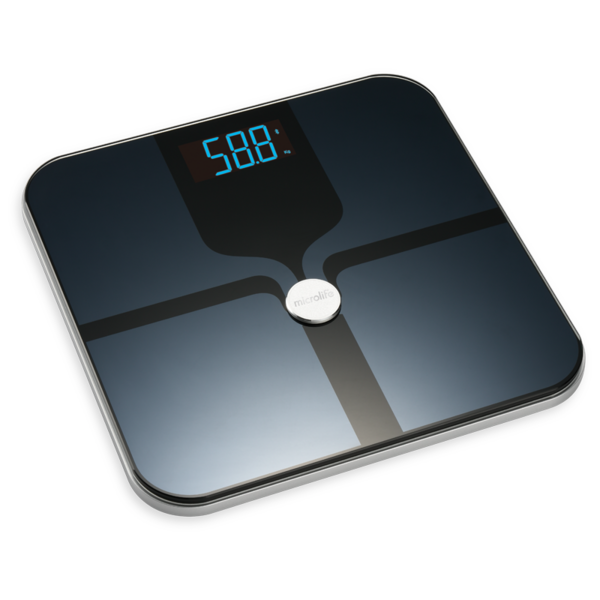 Bluetooth® diagnostic scale
ITO Electrode



Features
The new Microlife WS 200 BT Bluetooth® diagnostic scale connects to the "Microlife Connected Health +" app by using Bluetooth® Smart and allows fast analysis of your body composition. The exact knowledge of your body composition, allows a correct estimate of the excess fat and at the same time determines the advisable weight as a function of your nutritional condition. Furthermore, the knowledge of your body composition allows to combine a correct nutrition and physical activity as essential conditions to improve the quality of life, promote health and prevent pathologies.

Body composition diagnosis
Analysis of the body weight, fat and water pecentage, muscle and bone mass, BMI, with active and basic metabolic rate

Automatic transfer via Bluetooth® technology
Allows fast analysis of your body composition with the Microlife Connected Health+ app

ITO Coating
ITO (= Indium Tin Oxide) electrode with safety glass weighing platform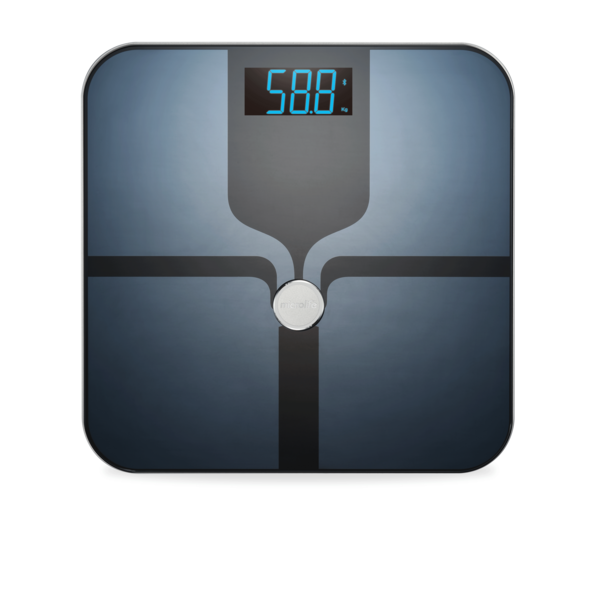 Instruction manual

Microlife Connected Health+ App
Helps to check and analyse your health.

Bluetooth® technology
Automatic transfer of your body composition values.

Reminder function
Set reminders to remember medication intake or to establish healthy routines.
Read more about
Microlife Connected Health+
Microlifes' Connected Health+ app helps to check and analyze your health and uses Bluetooth® Smart for easy data transfer.
learn more
Specifications
Capacity: 180 kg / 396 lb
Resolution: 0.1 kg / 0.2 lb
Communication: Bluetooth® Smart
Compatibility: iOS: iOS 8.0 or newer
Android: Android 4.4 or newer
Voltage source: 4 x 1.5 V alkaline batteries; size AAA
Expected service life: 20.000 measurements
Battery lifetime: 8 months (when used 3 times/day)
Mod no.: WS 200 BT
Size: 305 x 305 x 24 mm
Weight: 1.92 kg
Battery: 4 x 1.5 V alkaline batteries; size AAA
Measuring range: 5 - 180 kg

The Bluetooth® word mark and logos are registered trademarks owned by Bluetooth SIG, Inc. and any use of such marks by Micro
life Corp. is under license. Other trademarks and trade names are those of their respective owners.
Support, software & manuals
Find information, software and manuals. Contact our customer support if you would like our friendly agents to help you resolve an issue.
find support