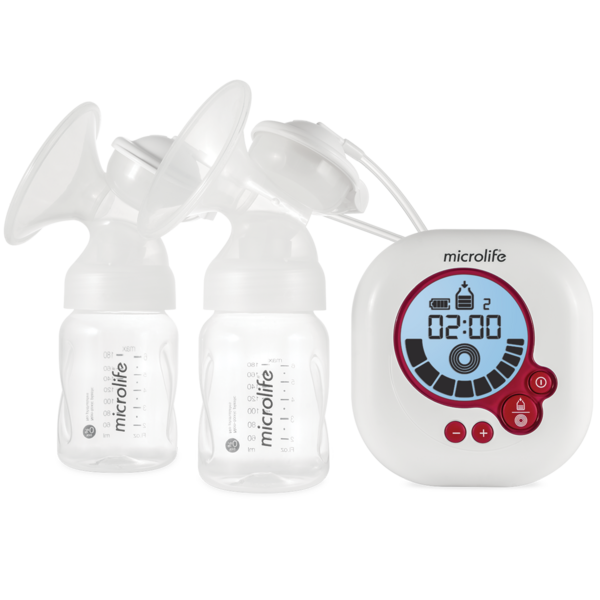 Dual electric breast pump
Innovative dual mode technology for highest comfort





Features
Microlife double pumping systems are the perfect time saver for mothers: The dual breast pump vacuum technology can pump more milk in a shorter period of time than conventional breast pumps. Simultaneous expressing at both breasts is proven more efficient and may even boost your ability to produce breast milk.

Innovative dual mode technology
Suitable for one and two-sided expressing

Gentle, convenient and time-saving
Double expressing system for more milk in less time

Highly comfortable
Memory function for personalised usage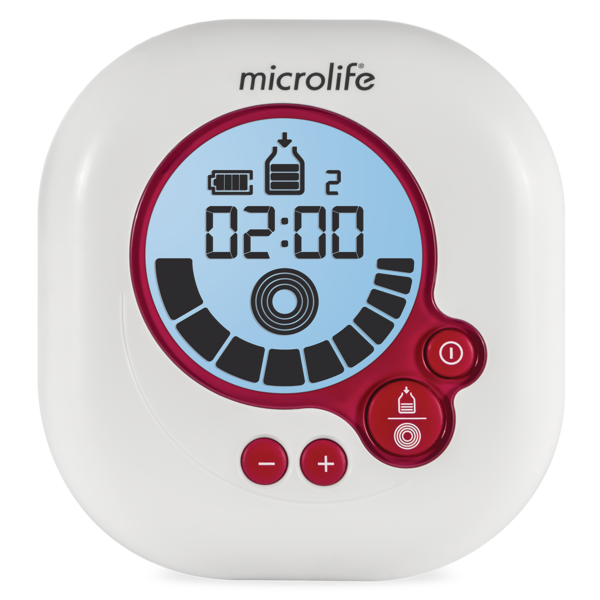 10 different stimulation modes
High comfort with 10 different stimulation modes

10 different pumping modes
10 pumping modes for optimal expressing

Large illuminated display
Which is easy to read day and night
Instruction manuals

Effective and gentle expression
The innovative Microlife vacuum technology makes expression easier, ensuring a natural and constant flow.

Ideal for newborns
Microlife's silicone teats and milk bottles are specially designed for newborns. The teat with double anti-colic valve ensures maximum protection from colic.

Completely BPA-free
Our milk bottles are completely free of BPA.
Highest comfort with
Microlife Breast Pumps.
Microlife breast pumps allow nursing mothers to express their breast milk easily and in the comfort of their own homes. Our breast pumps are designed to mimic your baby's natural feeding action. Safe, easy and comfortable - with highest comfort for a effective and gentle expression.
learn more
Specifications
Double pumping system for more milk in less time
Adjustable stimulation and pumping modes help mothers to select the most comfortable pump setting for their milk flow and comfort
10 different stimulation and pumping modes
Memory function for personalised usage
Large illuminated display which is easy to read day and night
Compact and portable design - Ideal for travel
Ultra-quiet - Allows for discreet use anywhere
Battery and electricity operated
Battery level indicator
Smart automatic switch-off after 30 minutes
Suitable for one and two-sided expressing
Accessories are washable and disinfectable
Milk bottle and teat are ideal for newborns
Fully equipped with 2 x 180 ml breast milk bottle (completely BPA free) with soft silicone cushions, bottle caps and stands, two matching screw plugs, a naturally shaped silicone teat (with protection cap) for easy feeding, medical power adapter and 4 x 1.5V (AA) alkaline batteries
Mod. No.: BC 300 Maxi 2 in 1
Size: 130 x 120 x 57 mm
Weight: 330 g (without batteries and accessories)
Batteries included: 4 pcs. 1.5V (AA) alkaline batteries
Guarantee: 2 years
Support, software & manuals
Find information, software and manuals. Contact our customer support if you would like our friendly agents to help you resolve an issue.
find support