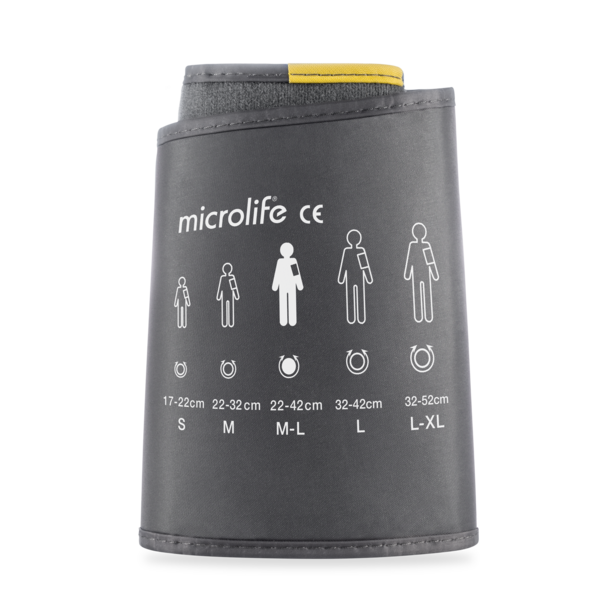 Soft Cuffs
Washable, fan-shaped soft cuff
Features
Microlife's soft cuff is available in different sizes to provide the perfect fit and thereby ensure highest accuracy during blood pressure measurements. The bladder can be removed, so that the cuff can be washed in order to guarantee the highest hygiene.
Washable cuff cover
To ensure long-term and hygienic use
Fan-shaped cuff
Provides a better fit for improved accuracy
Different cuff sizes
For the best fit on everybody's arm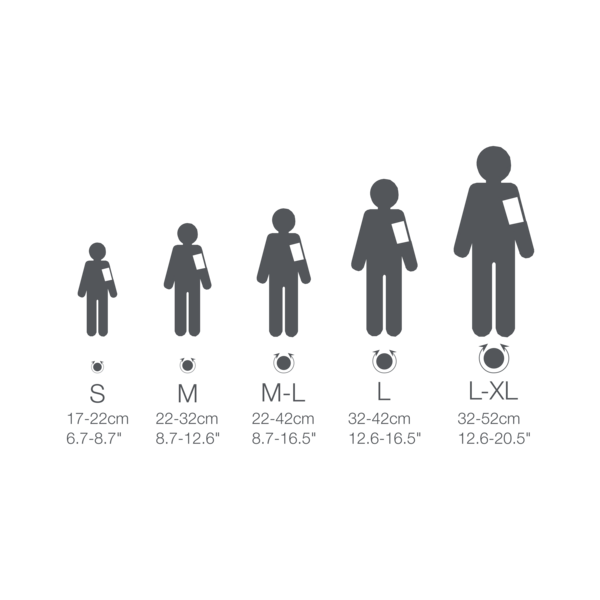 Latex and PVC* free
Suitable for allergy sufferers

TPU bladder
For better durability

2 years guarantee
All Microlife cuffs have a 2-year guarantee
Downloads
Specifications
2 included cuff connectors ensure that the cuff fits on all Microlife blood pressure monitors
Conical cuff shape
Easy to fit
Highest level of comfort
All Microlife cuffs are clinically tested and validated
Available arm circumference sizes:
S (17-22cm / 6.7-8.7")
M (22-32cm / 8.7.12.6")
M-L (22-42cm / 8.7-16.5")
L (32-42cm / 12.6-16.5")
L-XL (32-52cm / 12.6-20.5")

Catalogue Numbers:
S - CA3-S0-998
M - CA3-M0-979
M-L - CA3-W0-975
L - CA3-L0-976
L-XL - CA3-Z0-A02
Size: 670 x 150mm
Weight: 172.5g

*Cuff tube is PVC
**Not suitable for WatchBP blood pressure monitors
Customer support
Contact customer support if you would like our friendly agents to help you resolve your issues.
find support