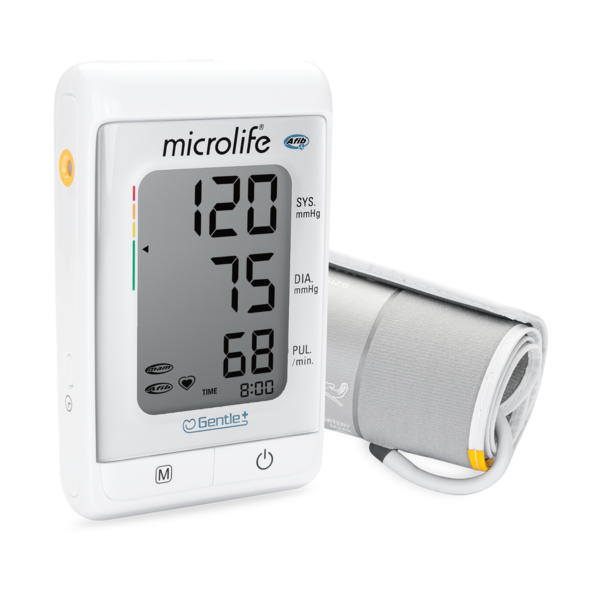 Blood Pressure Monitor
with Stroke Risk Detection
Features
The A200 AFIB is equipped with Microlife's unique AFIB technology, which makes it possible to detect Atrial fibrillation, while you are measuring your blood pressure at home. Two out of three atrial fibrillation related strokes can be prevented if they were diagnosed early and treated accordingly. Additionally, the PC link function of this device allows you to analyse and track your health condition by using our free BPA software.
Traffic Light Indicator
Understand measurement data intuitively
Memory
Automatic storage of 200 measurement values with date and time
Gentle+ Technology
Ensures comfortable and accurate measurements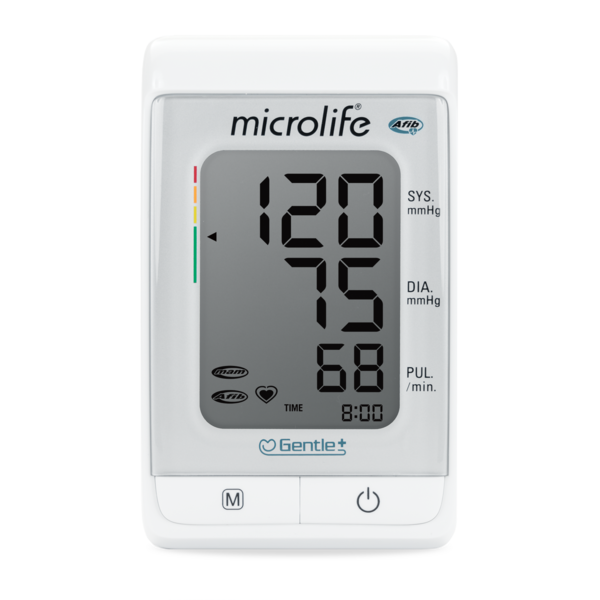 AFIB/MAM Switch
Choose between AFIB/MAM mode or a single blood pressure measurement
USB Port
For easy PC connection
Battery
Choose between battery or mains adapter usage
AFIB Technology
Atrial fibrillation detection for stroke prevention
MAM Technology
MAM - Microlife Average Mode 3 measurements in 1 click
22-42 cm Cuff
Conical cuff for all common arm sizes
What is
AFIB?
Atrial Fibrillation (AF) is the most common cardiac arrhythmia and a major risk factor of stroke.
The early detection of AF with the patented Microlife AFIB Technology can largely reduce the risk of stroke through early treatment.
learn more
Specifications
200 Data memory
USB port for easy PC connection
Wide range conical rigid cuff for easy fitting and maximum comfort
Time and date adjustable
Rechargeable battery-friendly
Low battery indication
Cuff check indicator
Arm movement indicator
Equipped with carrying bag
Mod. No.: BP A200 AFIB
Size: 152 x 92 x 42 mm
Gross weight: 393g (with batteries, cuff not included)
Battery: 4 pcs. 1.5V alkaline batteries, Size AA
Measuring range: 20 - 280 mmHg
*In the USA, Microlife AFIB home blood pressure monitors are only available on a medical prescription.
Support, Software & Manuals
Find information, software and manuals. Contact our customer support if you would like our friendly agents to help you resolve an issue.
find support