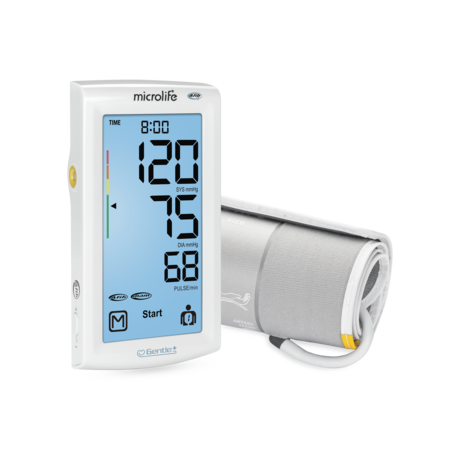 BP A7 Touch
Advanced blood pressure monitor
Model no.: BP A7 Touch
Dimensions: 160 x 82 x 35 mm
Weight: 312g (including batteries)
Voltage source:
4 x 1.5 V alkaline batteries; size AAA or mains adapter DC 6V, 600 mA
Measuring range:
20-280 mmHg (blood pressure)
40-200 beats per minute (pulse)
All Microlife blood pressure monitors have been clinically tested for special patient groups such as diabetes, end-stage renal disease, pregnancy and pre-eclampsia, hypotension and children (from age 13).
*In the USA, Microlife AFIB home blood pressure monitors are only available on a medical prescription.