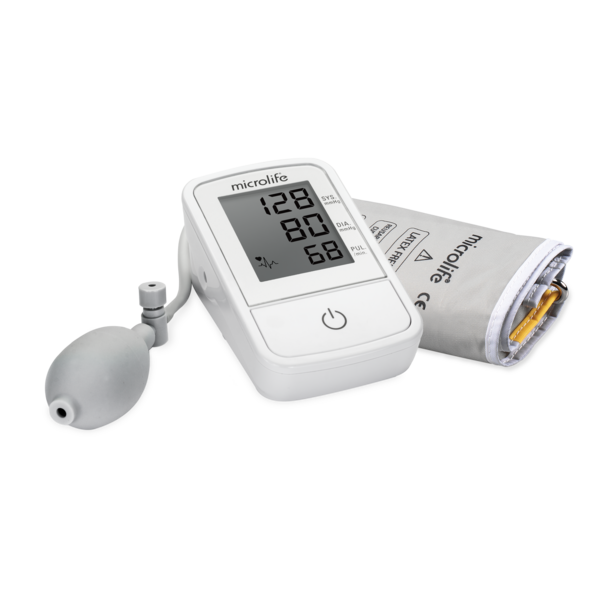 Semi-automatic blood pressure monitor
with PAD technology
Features
N2 Easy of Microlife is a semi-automatic blood pressure monitor and allows high accuracy. It only requires two batteries, which enables long term use. With its one-button operation, this device is very easy to use and simultaneously automatically detects for heart arrhythmias during each measurement.

PAD technology
For possible heart arrhythmia detection

One-button operation
Easy to use

M size cuff (22-32cm)
Comfortable conical cuff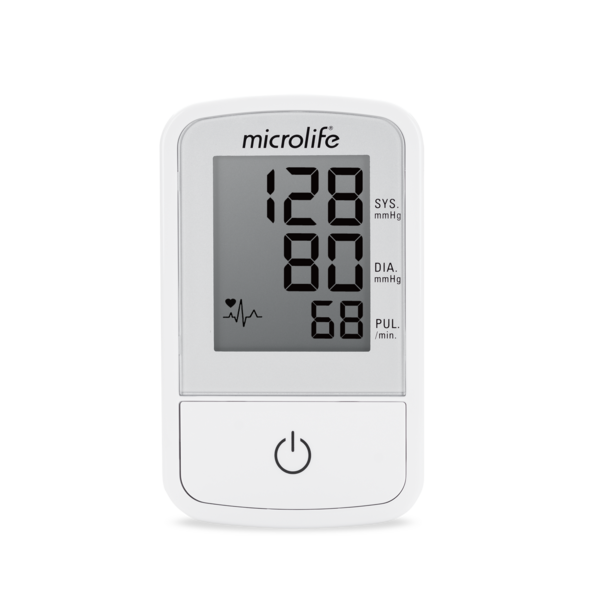 Hypertension warning
Gentle warning for hypertension

Low battery indicator
To ensure the full performance of the device

Batteries
Rechargeable battery-friendly (2xAA alkaline batteries)
PAD technology
Early alerts to possible heart arrhythmias
Conical cuff (22-32cm)
Very easy to use cuff
What is
PAD?
The PAD technology (Pulse Arrhythmia Detection) detects irregular heart beats during blood pressure measurements.
If an irregular heart beat occurs during the measurement, the PAD symbol is displayed.
learn more
Specifications
PAD technology

1 data memory

Hypertension warning

One-button operation
Rechargeable battery-friendly
Equipped with 2xAA alkaline batteries, pump ball, BP diary and M-cuff (22-32cm)
Model no.: BP N2 Easy
Dimensions: 136 x 82 x 50 mm
Weight: 205g (including batteries)
Voltage source:
2 x 1.5 V alkaline batteries; size AA
Measuring range:
20 - 280 mmHg (blood pressure)
40 - 200 beats per minute (pulse)
All Microlife blood pressure monitors have been clinically tested for special patient groups such as diabetes, end-stage renal disease, pregnancy and pre-eclampsia, hypotension and children (from age 13).
Support, software & manuals
Find information, software and manuals. Contact our customer support if you would like our friendly agents to help you resolve an issue.
find support